Cuff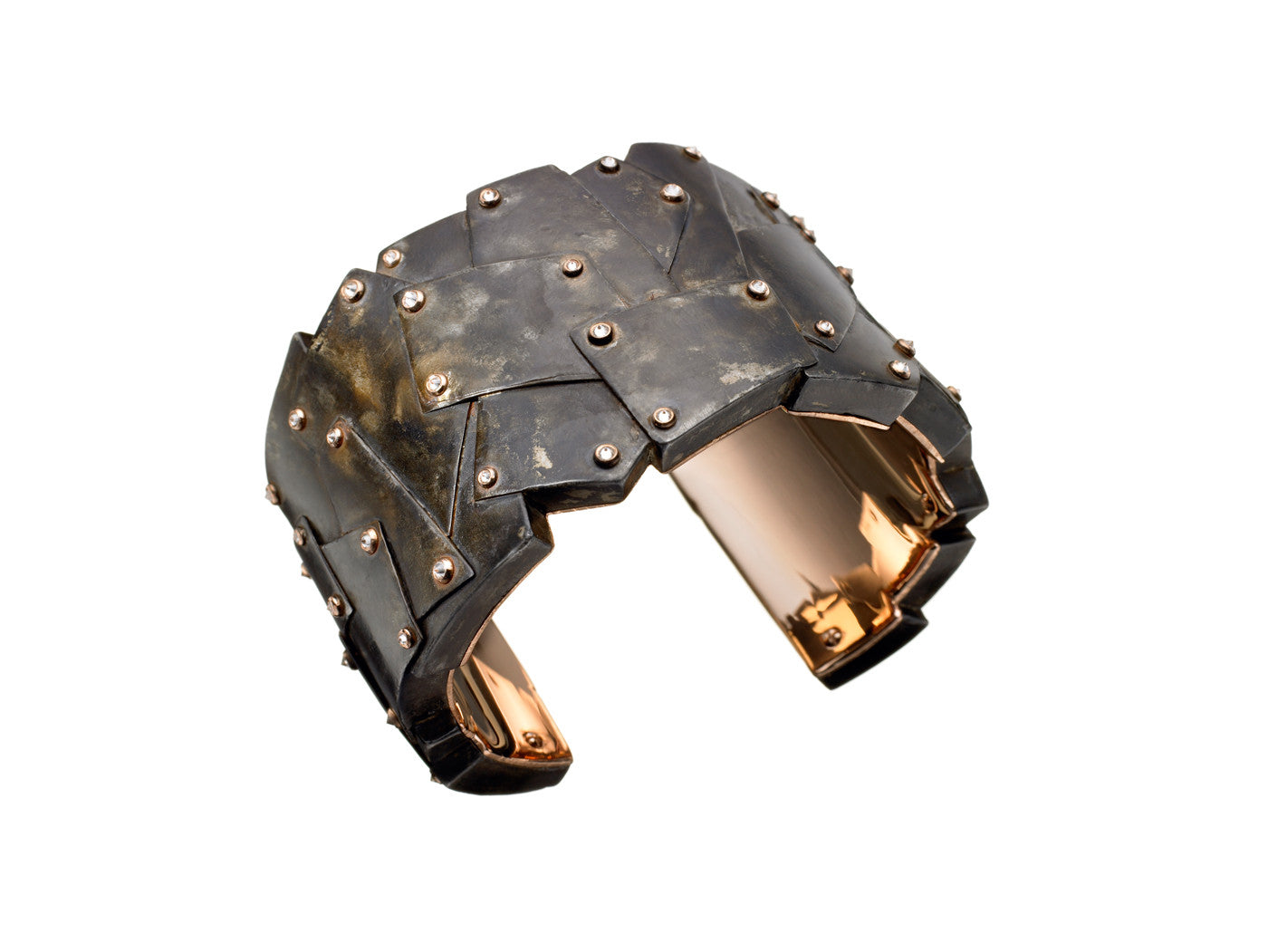 Designed and realized by James de Givenchy for Fonderie 47.
Fonderie 47 steel, diamond, 18k rose gold.
Bears the serial number of the AK47 from which the steel was wrought.
Purchase enables the destruction of two hundred and forty assault rifles in Africa.
Item is made to fit each client.  Delivery typically takes 8-12 weeks from order.