Signet Ring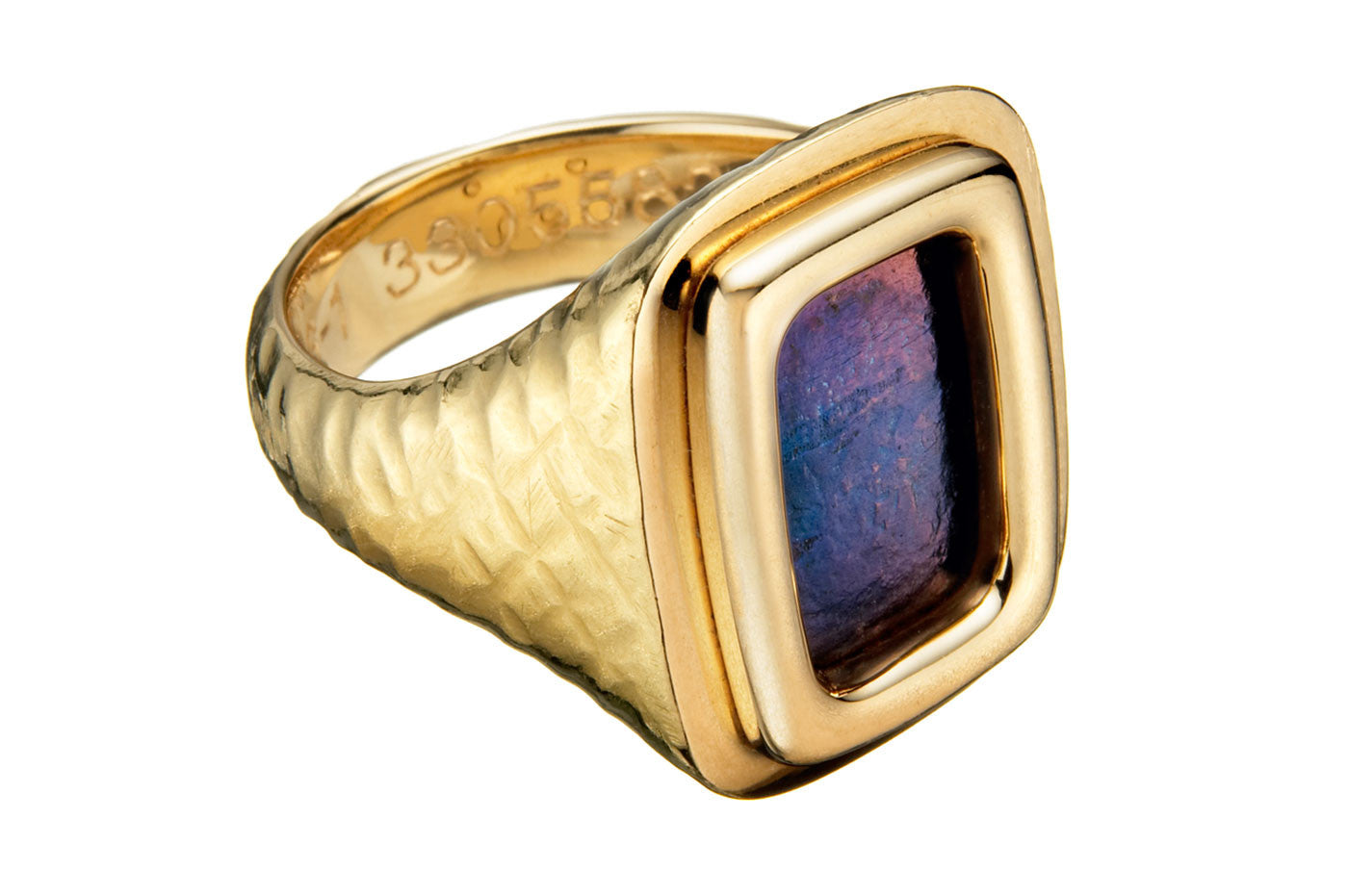 Hand-blued Fonderie 47 steel jewel in carved 18K gold with polished gold bezel.
Custom and hand made for each purchaser.
Bears the serial number of the AK47 from which the steel was wrought.
Purchase enables the destruction of seventy-five assault rifles in Africa.
Delivery takes 8-10 weeks from placement of order, sizing, and selection of custom design elements.